Why is Brand Aggregation the Future of E-commerce?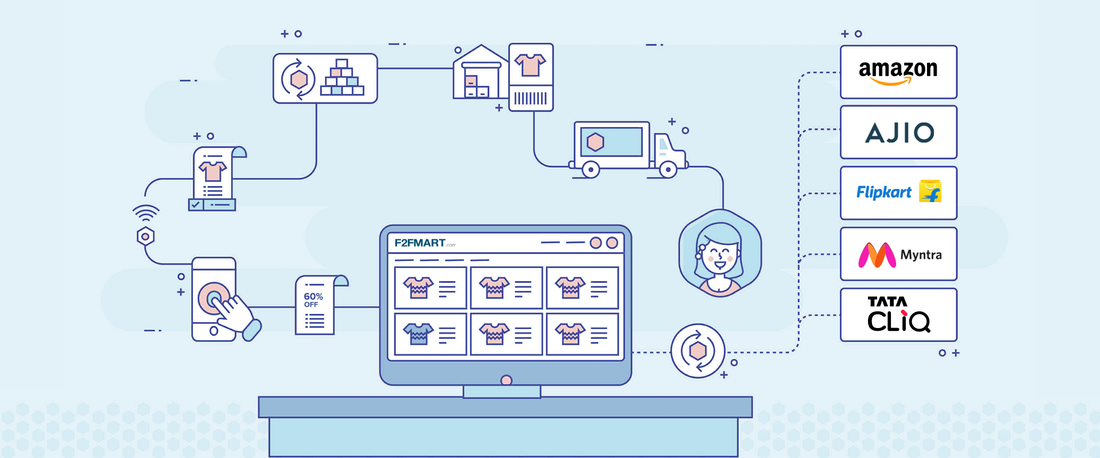 Wondering about the buzzword "Aggregator Business Model"? How did the companies like Oyo and Makemytrip.com, popular hotel industry aggregators, Ola and Uber cab service aggregators, Thrasio and Perch, popular e-commerce aggregators, generate so much value in such less time? What is this mind-boggling business model and how it works? 
The Aggregator business model, as the name suggests, brings together many brands / service providers under one wing, providing one common product or service on a mass scale.  
The centralized solutions help in seamless digital business adaptation on multiple platforms ensuring aggressive growth from the get-go!  
The aggregator business model is often a revolutionary one, capable of changing the way business is done in any industry.  
Why Fashion Aggregators are Trending? 
Aggregator shopping helps consumers make an informed choice. From a fashion perspective, it's also easier for customers to curate an outfit from a range of options available without leaving the platform. Aggregator platforms aim for a simplified shopping experience taking the hassles out of buying. It's a style of shopping that is gaining popularity. 
Brands have seen as high as 118% order growth with the help of fashion aggregators, like EMERGE. 
Aggregator sites for E-commerce Fashion and Lifestyle brands like F2FMART.com and EMERGE not only introduce a brand to the e-commerce world, but also provide brand acceleration and marketing solutions for tremendous growth. 
There lies an opportunity for brands to come in and gain exposure and business expertise that would otherwise have been difficult for them.  
Below are some benefits that D2C brands can gain through collaborating with brand aggregators / accelerators:
1. Brand Acceleration:  
Fashion aggregators help your business thrive. A small brand gets much better reach and visibility on e-commerce aggregator platforms. Brand aggregators tailor your brand visibility and growth across e-commerce Marketplaces. This in-turn will increase the brand awareness over time. Brands were able to reach more than 45 million shoppers globally with Emerge. 
2. Revenue Growth:  
With fashion e-commerce aggregators, brands are able to sell more and generate more revenue. A kids wear brand sold 10Cr+ worth of merchandise with Emerge across marketplaces with 47% sales growth year on year. It created its own niche in premium kids wear.  
3. Digitally Powered E-commerce Solutions: 
The fashion e-commerce aggregator programs ensure smooth brand management across multiple platforms at a time with their centralized operations management.  
4. Curated Marketing Solutions: 
As your business partner, fashion e-commerce aggregators like Emerge provide tailored marketing solutions for your brand. They ensure to separate good content from the great and delivery to the right audience with their own investment! 
5. Product Information Management:
With a fashion aggregator platform, you get a one-stop-solution to collect, manage, and enrich your product catalogue across various e-commerce platforms.
6. Success Fee Model:
Vendors pay commission to an e-commerce aggregator only for products that have been sold. This is a great benefit to the D2C vendors since they're not liable to pay to the aggregator unless there's actual business taking place. Making this a win-win situation.
Wrapping up: 
Still wondering why D2C e-commerce aggregation is important? The answer is that many of your competitors are already on such platforms. Majority of customers out there just want their buying experience to be as fuss-free as possible, which is why the convenient aggregator model is tipped to thrive. Get in the game with platforms such as EMERGE and see your business flourish.