Challenges of the Fashion Retail Industry and How to Overcome Them?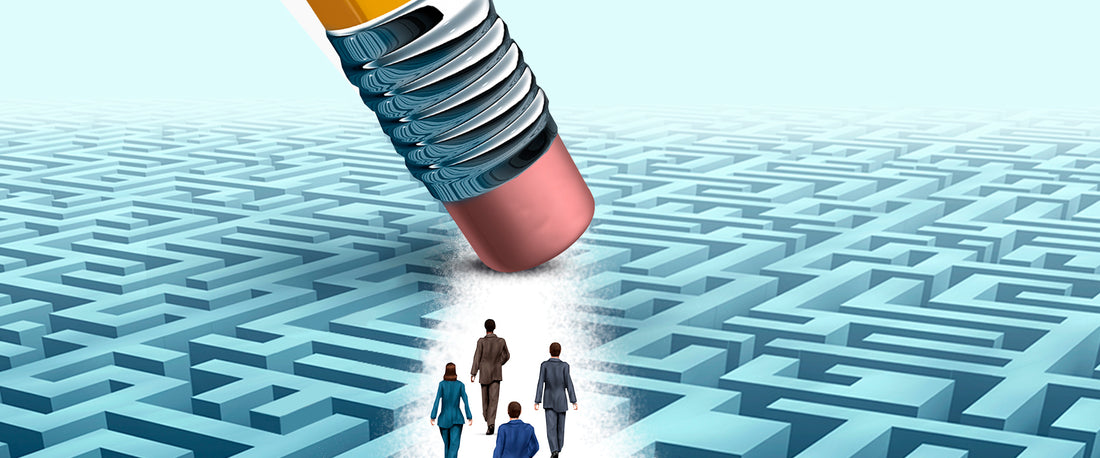 Fashion is not just clothes; it is an expression of yourself. Style is in the spotlight now, more than ever. Recent transformations such as e-commerce and AI in the fashion retail industry has led to driving more purchases.
Rising number of e-commerce websites is a major contributor to growth of the fashion retail industry. A Comscore report says that three out of five internet users are shopping online, and that the number of online shoppers in India is expected to rise to 56 billion by 2023. Heavy discounts, and convenience of shopping are the major factors which draw a user online for shopping.
However, this puts a lot of pressure on the traditional fashion retail businesses. Let's deep dive into the challenges faced by offline fashion apparel retailers selling through shops or supermarkets, and how we can possibly solve them.
 

Selling Offline Is Difficult & Expensive
Amazon, Flipkart and other online retailers recorded their biggest-ever festive season with brands clocking around Rs 65,000 crore in gross online sales during the last festive season, according to estimates by RedSeer Research.
Hundreds of fashion brands are launched every year and it's common to see them selling online more than offline. Simply because selling in traditional stores and supermarkets is not just complicated, it's expensive too. More overheads are incurred to take a shop on lease and then maintain its interior as per the target customer segment. Offline retailers also bear the cost of holding inventory in the warehouses as well as shops.
 

Online Entry Barriers
You decide to take your apparel business online today, and the exhausting procedures on multiple e-commerce platforms keep you on the go endlessly! Fibre2Fashion has launched its Fashion Accelerator program, EMERGE, to solve such problems. With EMERGE, you can get your brand listed on various fashion e-commerce sites at once. With NO entry barriers, Emerge is the BEST CHOICE for d2c fashion brands to launch online.
 

Tough Competition
Once you're finally in the fashion e-commerce world, everything's not as easy as you've expected. Here, you face tough competition from the already existing online players. What can you do to stand out from the competition? With Emerge Fashion Accelerator, you get curated marketing solutions for your brand which help you stand out from the competition.
 

Lack of Business Knowledge
As a new market entrant, you might not possess the business knowledge that is required to sail through tough times. Emerge is a part of Fibre2Fashion Ltd, which is a two-decade-old company operating in the fashion and apparel industry. With our experience and knowledge, we help you establish your fashion e-commerce brand and sustain it too. 
 

Multiple Business Solutions
Dealing with different vendors for every business need such as Cataloguing, Marketing, Product shoots, etc. is another hassle while selling online. With Emerge, you get end-to-end business solutions for every need of your fashion e-commerce business. 
 

Enormous Fees
With our performance-based Success Fee Model, there's no financial burden of paying different types of fees on different platforms. It's about a win-win approach! 
Conclusion: 
The global fashion industry has experienced many challenges from time to time. With innovative solutions like EMERGE and responding to changing consumer behaviour, the industry can quickly revive.
What are the challenges you face as a fashion / apparel retailer? Let us know in the comments section below!