An Effective Strategy for Businesses to Create Organic Growth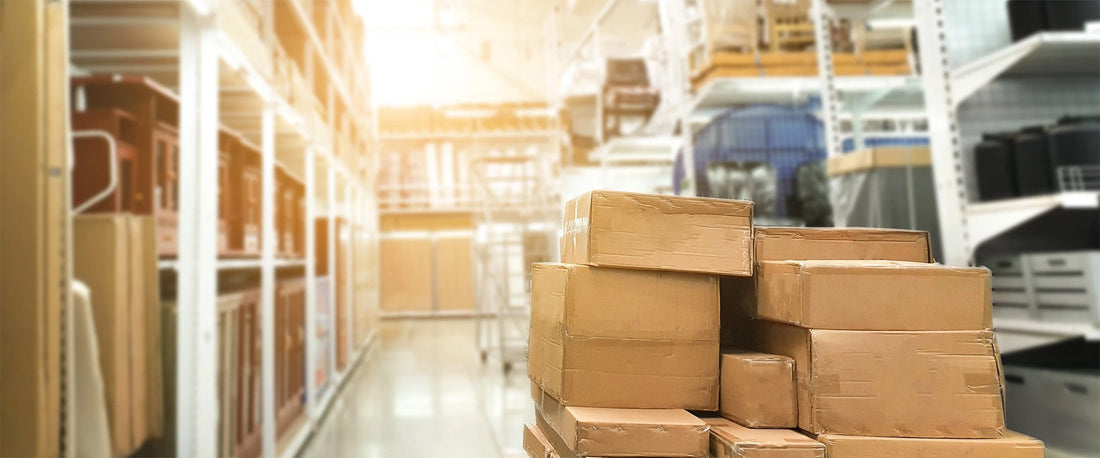 Dealing with COVID-19 Crisis: A Recovery Strategy for B2B Fashion Companies
Sudden cash flows, constantly changing consumption patterns, and supply chain disruptions have resulted in over 25% of fashion MSMEs in South and Southeast Asia shutting their businesses during COVID-19, according to Zilingo.
B2B companies are coming to understand that it's time to say goodbye to old school ways of trading and embrace digitization to stay ahead of the competition. In fact, according to a McKinsey study, B2B companies now see digital interactions as two to three times more important with their customers than traditional sales interactions. The big digital shift is not only here to stay but will also dictate how fashion B2B buyers and sellers do business in the future.
Now is the time to be proactive and implement actions that can help capture market share. We, therefore, are proposing a long-term strategy that can help companies capitalize on new opportunities. Navigating this uncertainty will not be easy, but by putting the recovery strategy into motion, you'll be able to emerge in the post-COVID world with renewed energy.
Create a Seamless Experience for Buyers
First things first, evaluate your current eCommerce website experience for your buyers. Design your eCommerce solutions with your buyers in mind, focusing on their journeys and pain points. The need for accurate information is crucial at this stage, and by providing buyers with convenient, quick-click ways to get a real-time update on inventory status through your eCommerce site, you can provide them with the buying experience they deserve.
When it comes to product information on the website, the clearer the information, the better. Product configurators and selection tools can help your buyers make purchase decisions quickly. Use customer ratings and reviews, so they can know what their peer groups have to say.
Add convenient delivery options such as curbside pickup, BOPIS, touchless, and contact-free services. BOPIS surged 259% YoY in August 2020, according to ROI Revolution.
Ramp Up Your Go-To-Market Model
The go-to-market sales model has seen about 52% decrease in traditional means of interacting since COVID-19, i.e. in-person meetings and related sales activity. What does that mean?
Lowered cost per visit, ability to extend reach and significantly improve sales effectiveness. More importantly, the dramatic increase in digital adoption presents a huge opportunity for fashion B2B companies.
With the massive shift to digital resulting from COVID-19, video and live chat have emerged as the predominant channels for interacting and closing sales with B2B customers. The amount of revenue generated from video-related interactions has jumped by 69% since April 2020. Together, eCommerce and videoconferencing now account for 43% of all B2B revenue, more than any other channel.
If that's the case, then it's time for you to revisit your go-to-market model and embed digital and remote sales options along the entire customer decision journey.
Use An Agile Approach
How will the crisis transform the fashion industry in the next five years?
Progressive industry players are contemplating the answer to this question while restructuring their business model. Although the future looks uncertain at the moment but by analyzing the current trends you can come up with an agile approach.
Runways shows along with other key fashion events such as Coachella and the Met Gala remain cancelled or postponed. However, digital fashion weeks and tradeshows are acting as a proof that the fashion industry is capable of reinventing itself and adapting digital innovation to fit the needs of its consumers.
COVID-19 has disrupted traditional fashion and apparel business models. You may be looking at a whole new set of audience and customers. Be open to creating new models to capture this demand, which can include pivoting from B2B to direct-to-consumer (D2C) and exploring new B2B online marketplaces that can provide you with the best insights for buyers in the fashion industry.
Constantly experimenting with increased levels of eCommerce may require you to test and iterate different approaches quickly. You will be able to identify effective solutions more easily by establishing the right metrics and key performance indicators. In addition to monitoring the number of sales and people who are switching to ecommerce from other channels, you should look at very detailed data in three areas: traffic, conversions, and average order value. You would do well to constantly keep the focus on customers by analyzing the eCommerce process to uncover pain points and bottlenecks. For instance, if you've new stock of face masks available for your buyers, you can ensure you've touchpoints in place to remind customers to order products. Email marketing and online chat can prove highly helpful here.
By using an agile approach, you can prioritize issues, rapidly test and iterate solutions, and scale them as soon as possible.
Business Continuity – Now and for the Future
The COVID-19 pandemic poses several challenges for businesses in the short run. There is fear and anxiety at every level – from production to sales. However, it also offers companies the chance to transform their strategy and emerge out of the crisis stronger. An agile business model combined with a focus on customer experience will enable fashion B2B companies to safeguard their business and customers.
About F2FMART:
A global B2B marketplace and a one-stop fashion destination, F2FMART pairs industry expertise with innovative marketing solutions to provide businesses with actionable insights and bolster growth.
Sources:
https://www.mckinsey.com/business-functions/marketing-and-sales/our-insights/these-eight-charts-show-how-covid-19-has-changed-b2b-sales-forever
https://www.raconteur.net/marketing/b2b-marketing/b2b-buyer-pandemic/
https://www.emarketer.com/content/how-b2b-buyer-behavior-has-changed-in-light-of-covid-19-and-what-b2b-marketers-and-sellers-can-do-now
https://www.just-style.com/news/timeline-how-coronavirus-is-impacting-the-global-apparel-industry-free-to-read_id138313.aspx